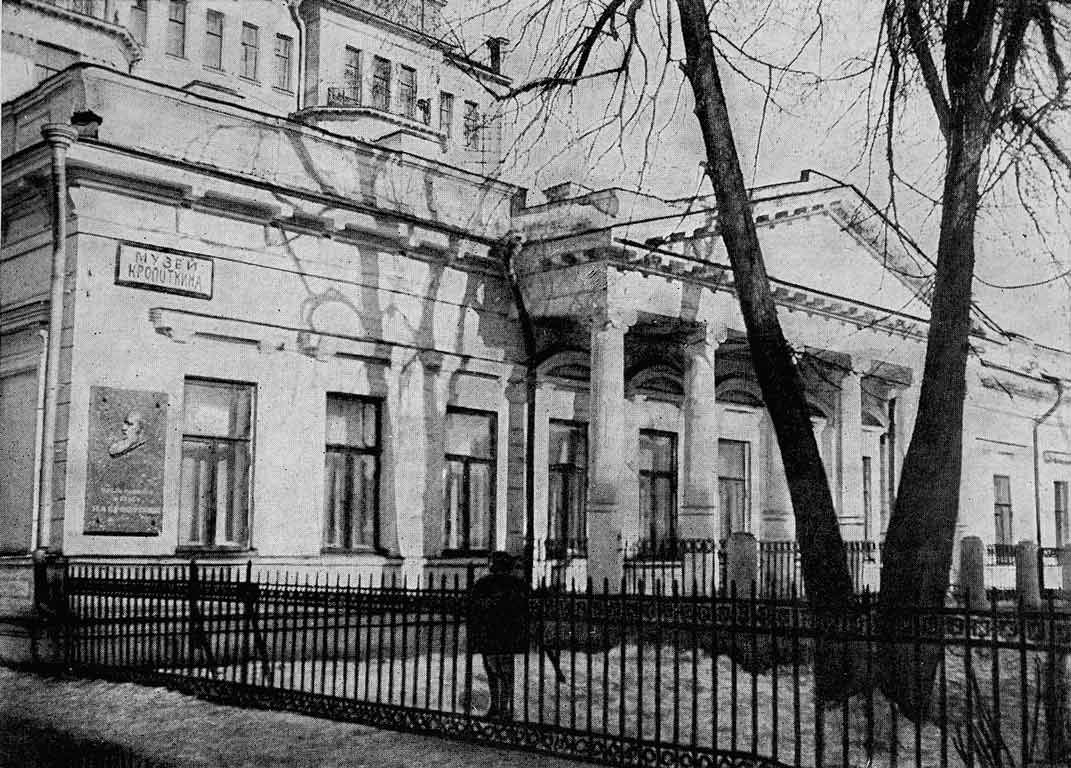 On the pages of this site You will learn about the life and work of the Russian scientist, revolutionary, anarchist Peter Alekseevich Kropotkin.
The structure of the website of the Museum replicates the existing Museum of P. A. Kropotkin in Moscow, Kropotkinsky pereulok from 1923 to 1939. The basis of the description of the Museum taken as a guide to the Museum written by N. K. Lebedev and published in 1928.
Currently there is a Museum of P. A. Kropotkin, is located in the city of Dmitrov, the Moscow region, in the house where he lived after his return to Russia and died Peter. Museum address: Moscow region, Dmitrov, street Kropotkinskaya, house 95.
Remember that the guide published in 1928, so the temporal position of the reader is at the beginning of the 20th century.
Modern additions to the text are highlighted:
different font in separate paragraphs.
The main source of photographs is the books of Peter I, the Fund RGALI and the Internet. Some of the pictures and documents published for the first time. The site is constantly updated with new photographs and documents, some of them can be found in the PUBLICATIONS section.
To contact the site by mail: admin@kropotkin.ru
(Dear visitors, if You find incorrect or not exact translation, please inform the site administrator)
Pleasant viewing!